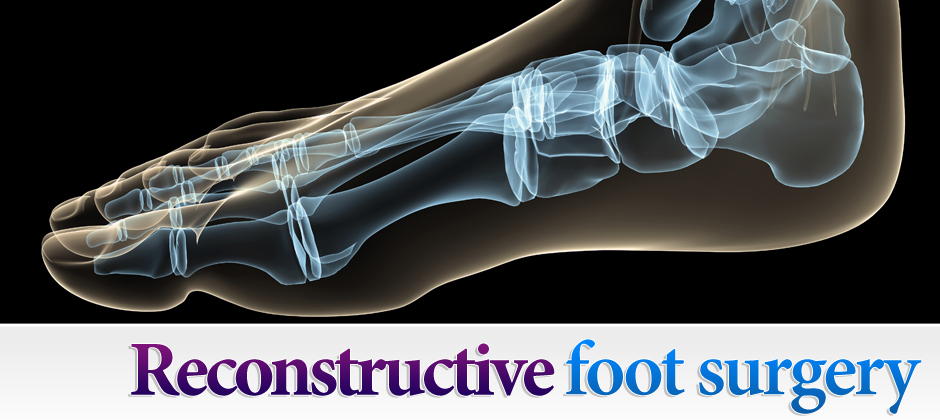 Our physicians are trained extensively in foot and ankle surgery. If you suffer from foot and/or ankle pain as a result of a previous accident or trauma, childhood disease, poor surgical outcome, or have slowing developed pain secondary to arthritis, speak with one of our specialist about Atlanta reconstructive foot surgery.
Our physicians have trained at the most prestigious foot and ankle surgical residency programs in the county including the Western Pennsylvania Program in Pittsburg, Pennsylvania and the Atlanta based program currently at DeKalb Medical. Not only were our physicians trained within these programs, but also our doctors participate with the residency programs on a continual basis, training the foot and ankle surgeons of tomorrow.
Our doctors participate in a variety of lecture circuits; teach cadaveric surgical skill courses, hold medical mission campaigns, and participate in educating current foot and ankle surgeons nationally and internationally on academia and surgical skills. Our physicians are also actively involved in several podiatric organizations, have authored several journal and book publications, and have edited numerous articles.
The surgical physicians of the Ankle and Foot Centers of Georgia are prepared for your individual situations. We are able to perform a variety of reconstructive foot and ankle surgical procedures as needed to give you pain relief. Ranging from the lower leg and ankle to the toes, we can offer a variety of surgical options that are beyond that of the average foot and ankle surgeon.
From adolescents to adults, reconstructive surgery for painful flat feet, musculoskeletal problems such as tendonitis, and other structural problems are our specialty. We are also board certified in fracture repair, tendon rupture repair, and other injuries sustained to the feet and ankles.
Reconstructive Foot Surgery Consultation
If you are in need of reconstructive foot or ankle surgery, please call the Ankle and Foot Centers of Georgia today for a consultation with one of our highly trained surgical physicians at: 404-351-5015. Or you may CLICK HERE to contact us by email. Either way, we look forward to helping you get started on your path to a full and successful recovery.